For anyone thinking about building a conservatory today, you sure do have a lot of things to consider. A conservatory is a fine example of bridging the divide between being outside and inside. It allows you to enjoy nature more whilst making sure you are still protected and indoors to an extent. However, the problem with going ahead with such a build is the need for planning permission can be needlessly confusing.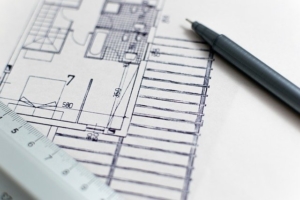 Despite adding immense value and extra space to your home, conservatories can be hard to get started on due to the complexity of planning permission laws. Thankfully, this appears to be changing quite drastically after new 2019 legislation made the whole process so much simpler to understand.
So, the general rule is that if you wish to go ahead and build on your property and make use of any land or buildings then you will need planning permission. This means that you need to take into account the impact that your investment would have on the local area and other properties in the area. However, not EVERY property needs to have planning permission to be adjusted and built.
We have what is known as 'permitted development rights', and many single-storey property extensions, like a conservatory, can fall within this particular agreement. However, the best thing that you can do is check with your local council, or the team building your conservatory, to go ahead and find out whether or not your personal project needs to have planning permission.
When do I not need planning permission to build a conservatory?
Since May 2019, it's now much easier to build a conservatory without having to go through planning permission. Planning permission is needed depending on how extensive you intend to make the new build. Today, homeowners across England can go ahead and build a conservatory without having planning permission if you can meet some strict criteria.
For a home that is detached, you can make an addition as large as 8m in size without having to get planning permission. For semi-detached or terraced homes, though, you can go as far as a 6m conservatory without needing to go and get any kind of planning permission.
It also has to be within a 3 to 4m height range. It also cannot cover more than half of your garden, and the roof ridge of the top of your conservatory must not be taller than the eaves of your properties roof. Also, any side conservatory builds must also not extend around half the width of your home. So, you have quite a few regulations that you need to try and make sure you follow closely.
That can be tough to do, which is why we always recommend reaching out for professional advice as soon as you can. There is no real benefit to not looking for advice before building. As they say, it's better to be safe than sorry!
So long as you try and build within the confines listed above, though, you should have no problem in building a planning-permission free conservatory.
https://joineryforallseasons.co.uk/wp-content/uploads/2016/11/joinery-for-all-seasons.jpg
2448
3264
Helen
https://joineryforallseasons.co.uk/wp-content/uploads/2015/06/Joinery-For-All-Seasons-300x230.png
Helen
2020-04-30 10:00:57
2020-04-23 17:54:39
Is Planning Permission Required to Build a Conservatory?